This will be pretty short and sweet this time, but I wanted to put out a quick update for everyone! Through the weekend, use coupon code BLEND20 to save 20% off all the blends on our site. Limited to what is in stock only- so shop early! We have been really busy getting all the blends onto the site, and we are doing our first gift show at the beginning of August in Minneapolis. I think I am pretty much packed up for it, but I keep ordering more jewelry to show! I am such a good shopper- but now...
---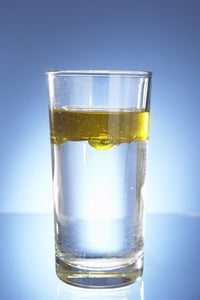 Can you ingest essential oils? Are Destination Oils ingestible? These are 2 questions we get all the time!! Here are the answers: Can you ingest essential oils? Yes, but ONLY under the advisement of an aromatherapist or medical practioner. We DO NOT support adding lemon drops to your water and other methods of every day, casual ingestion of oils. We have all heard the argument that it is "just like adding lemon juice to your water". However, the lemon juice will combine with water while the lemon oil sits on top. Do not forget what you learned in school all...
---
I am very proud of our pretty retail brochure. It has a TON of useful information crammed into 2 pages. You can view it here (and if you look close the new blends are listed, should be available in a few weeks!- sneak a peek) :
---
Here is a general use dilution chart you can use for Destination Oils. These are typical dilutions for a lot of oils, however any of the "hot" oils (Cinnamon Leaf, Oregano to name a few) will have specific safety information on their Destination Oils product page. Check there first, and then use the chart to make the proper dilution.
---
Here is a new springtime diffuser recipe for you all- I also just sent out another email blast with 2 other recipes. Not getting our emails yet? Click the right hand corner to sign up! We only send them out once or twice a month so you will not have an inbox full!