Destination: Essential Oils Blog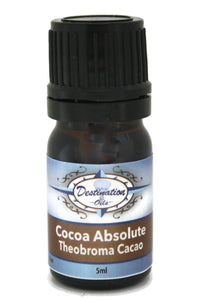 Our Cocoa Absolute Essential Oil is flying off the shelves right now. It smells like chocolate and is great to use in your diy essential oil recipes. Here are the details!
---
Hi there! We are busy getting all the Destination Oils orders out for Christmas 2021. Here are the last days to ship according to the USPS website- if you absolutely need it by Christmas order asap. There have been some delays! As always- our orders ship out within 24 hours. December 17th- First Class Mail December 18th- Priority Mail- you must add this as an option on your order for an additional $5. We split the cost with you for upgraded shipping. Happy Holidays! Kara  
---
We are on 3 different wholesale sites now- if you own a retail shop or website please check us out for your aromatherapy needs! Abound Link: $100 credit + free shipping for a year https://helloabound.com/invite/destinationoils   Faire Link: $100 off + free shipping for a year https://destinationoils.faire.com   Tundra Link: 15% off all orders the first 30 days https://www.tundra.com/invite/destination-oils
---
If you are a gift shop owner- you can easily place a wholesale order for Destination Oils through the Faire.com or Tundra.com websites. Of course you can contact us directly as well- but everything is available on our catalogs there. With gift marts seemingly on the decline- this is a great, easy way to get your store full of diverse merchandise. We have no minimums- you just pay the shipping. Orders usually ship next day- extremely fast turnaround! Here are links to our stores: Destination Oils on Tundra Destination Oils on Faire
---
Our Greenair essential oil diffusers are on sale! Free shipping too!