Essential Oils and Pregnancy A customer reached out to me recently for some information on how to safely use essential oils during labor and delivery. I was so excited by the study I found that I had to share. This study found that peppermint oil was helpful in alleviating nausea and vomiting. Clary sage was used to speed up the labor and "it is interesting to note that of the multi-gravidae in spontaneous labour who received clary sage, 70% did not subsequently require intravenous oxytocin." As a mom who needed oxytocin both times, this would have been great to know!...
---
What can I use on my infant? Can my teenager use this? How many times have you had that question? Help is here! Now on our website is a complete guide to what age is safe for babies,kids, and teenagers to use essential oils. The recommendations are from the book "Essential Oil Safety- Second Edition" by Robert Tisserand. You can view it here. Print it off and keep it nearby- share with your friends too!
---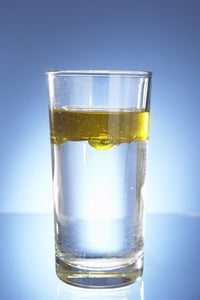 Can you ingest essential oils? Are Destination Oils ingestible? These are 2 questions we get all the time!! Here are the answers: Can you ingest essential oils? Yes, but ONLY under the advisement of an aromatherapist or medical practioner. We DO NOT support adding lemon drops to your water and other methods of every day, casual ingestion of oils. We have all heard the argument that it is "just like adding lemon juice to your water". However, the lemon juice will combine with water while the lemon oil sits on top. Do not forget what you learned in school all...
---
I am very proud of our pretty retail brochure. It has a TON of useful information crammed into 2 pages. You can view it here (and if you look close the new blends are listed, should be available in a few weeks!- sneak a peek) :
---
Here is a general use dilution chart you can use for Destination Oils. These are typical dilutions for a lot of oils, however any of the "hot" oils (Cinnamon Leaf, Oregano to name a few) will have specific safety information on their Destination Oils product page. Check there first, and then use the chart to make the proper dilution.