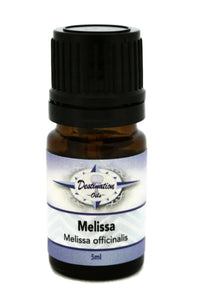 Destination Oils
Melissa Essential Oil ~ 5ml ~ 50/50
Regular price
$ 59.99
$ 0.00
Calming to the mind and soothing to the soul, Melissa essential oil is one of the most exquisite (and expensive) oils you can buy. Our Melissa officinalis L. (also known as Lemon Balm) is in a 50% dilution of Jojoba oil- allowing great therapeutic benefits at a great price. Herbal, fresh and lemony- this scent is sure to be a favorite! Emotionally- this oil should used in traumatic situations, it decreases shock and distress while soothing and uplifting. It is especially helpful when grieving due to a sudden event.
Uses:
Can be calming and soothing
Has been historically used for cold sores/ Herpes Simplex
Especially beneficial during periods of grief- assists with letting go
Pairs well with Geranium during certain times of the month for women
Sedative to digestive system and calms the emotions
Please note: Since this is diluted in 50% Jojoba Oil- it is not recommended for ultrasonic diffuser use.
Botanical Name: Melissa officinalis L.
Dilution- 50% Pure Melissa Oil, 50% Pure Jojoba Oil
Country of Origin: Bulgaria
Extraction Method: Steam Distilled
Aromatic Scent: Herbal, Lemony, Fresh
Perfumery Note: Top / Middle
Historical Uses / Properties: Analgesic, Anti-depressant, Anti-histaminic, Anti-fungal, Anti-inflammatory, Anti-microbial, Anti-spasmodic, Bactericidal, Carminative, Emmenagogue, Febrifuge, Hypertensive, Insecticidal, Nervine, Sedative, Stomachic, Sudorific, Tonic, Uterine
Body Systems Supported: Digestive, Skin, Emotional, Respiratory, Genito-urinary, Nervous
Blends well with: Bergamot, Citronella, Geranium, Helichrysum, Lavender, Lemon, Lemongrass, Sweet Orange
Chemical type: Aldehydes, Monoterpenes
Can be used with children older than: 2 years
Caution: Dilution of no more than 1% is recommended for topical application. This product is already at a 50% dilution.
All Destination Oils are 100% pure, therapeutic grade essential oils.
Essential oils are incredibly concentrated and powerful so ensure safe use by properly diluting with a carrier oil. Always test for skin sensitivity prior to widespread use. Keep out of eyes, ears, or nose. Keep oils tightly closed and out of the reach of children. Do not ingest essential oils unless guided by a trained professional.
The information provided on this website is only our opinion, and is not intended as medical advice or diagnosis. Statements have not been evaluated by the FDA and are not intended to diagnose, cure, treat or prevent any disease. Information on this page should not be interpreted as medical advice, meant for diagnosing illness, or for prescriptive purposes. Always discuss any essential oil use with your doctor or trained aromatherapist.
---
More from this collection