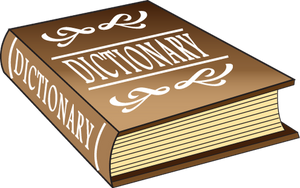 Here is a list of definitions for the most common essential oil properties: Analgesic : remedy or agent that reduces pain Anti-bacterial : kills or inhibits bacteria Anti-biotic : destroys or inhibits growth of microorganisms and bacteriaAnti-convulsant : stops or prevents convulsions Anti-depressant : helps alleviate depressionAnti-diarrheal :  relieves diarrhea Anti-emetic : reduces the incidence and severity of nausea and vomiting Anti-fungal : destroys or inhibits the growth of fungi Anti-hemorrhagic : prevents or combats hemorrhaging or bleedingAnti-histaminic : reduces allergic conditions Anti-infectious : reduces or prevents infection Anti-inflammatory : alleviates inflammation Anti-microbial : destroys or inhibits growth of pathogenic...
---
What can I use on my infant? Can my teenager use this? How many times have you had that question? Help is here! Now on our website is a complete guide to what age is safe for babies,kids, and teenagers to use essential oils. The recommendations are from the book "Essential Oil Safety- Second Edition" by Robert Tisserand. You can view it here. Print it off and keep it nearby- share with your friends too!
---
Here is a general use dilution chart you can use for Destination Oils. These are typical dilutions for a lot of oils, however any of the "hot" oils (Cinnamon Leaf, Oregano to name a few) will have specific safety information on their Destination Oils product page. Check there first, and then use the chart to make the proper dilution.
---
So many times you see excited oil sales representatives stating "Try the chemical-free approach- try essential oils". This statement could not be further from the truth. Essential oils are chemicals- they are naturally occurring but chemicals none the less. They need to be treated and respected as such. I think everyone will agree that they are not as bad as ammonia, however they still have the ability to burn skin when not used properly, burn tissue when taken internally- they are very strong CHEMICALS. When I first started oils, I did not respect this. I put them on undiluted, I...
---
Regardless of which brand of essential oils (eo's) you have in your cupboard, you must must must research interactions with them. This is especially true for children, elderly, pregnant/nursing women, and anyone with pre-existing medical conditions. I have tried to put any precautions up on the product pages that you need to know about. However, if you are using any blends, you need to look up each oil listed in that blend. Don't assume that because it is in a blend with other oils it is safe. Case in point-  there was a daycare diffusing a immunity boosting blend (usually...